Ali did such a wonderful job photographing our Civil Ceremony for us at San Francisco City Hall. Not only did she capture some amazing moments for us but she was able to guide us through the process on what to expect while we were there and knew the building inside and out. Having her there we felt like we were in good hands. We had our dog Pixel with us that day and she was able to incorporate him into the shoot and was really great composing all of the different shots around City Hall. We are so happy with the final product. Ali's professionalism combined with her talent for photography deserves the highest praise and recommendation. Thanks Ali!
We can't thank you enough for capturing these moments as soon to be parents. The pictures are absolutely amazing! Each picture is full of emotions and love, which really show your incredible talent. Our vision was a photoshoot at the beach but the weather was supposed to be cloudy so you picked a gorgeous venue downtown. The day of the photoshoot came, perfect weather, I texted you if there was any chance to do the beach and you said yes!!! Thank you! We'll definitely contact you again in the future!
I first meet Ali at a friends house. She was actually doing a family photo shoot for them. She handed me her card and the deal was done. She has captured so many amazing photos of my family. My first season was a mini mommy and me. It was our very first professional session, Ali was super patient with my 3 year old daughter. The photos came out amazing!! When it was time for me to get married the only person I thought about was Ali, I immediately sent her a message to see if she was available to take photos at SF city hall, of course she said YES! The photos she captured that is something we will forever cherish! The most recent session we had was a special one, it was a surprise session for my mom. I love every single photo she took of us that day. My mom was so in love with the work that she did. She has the photos hanging all around her house. Ali is truly a special person. It shows in the work that she does. She puts her heart and SOUL in every click of the camera. We love Ali!!! We can not wait to work with her again.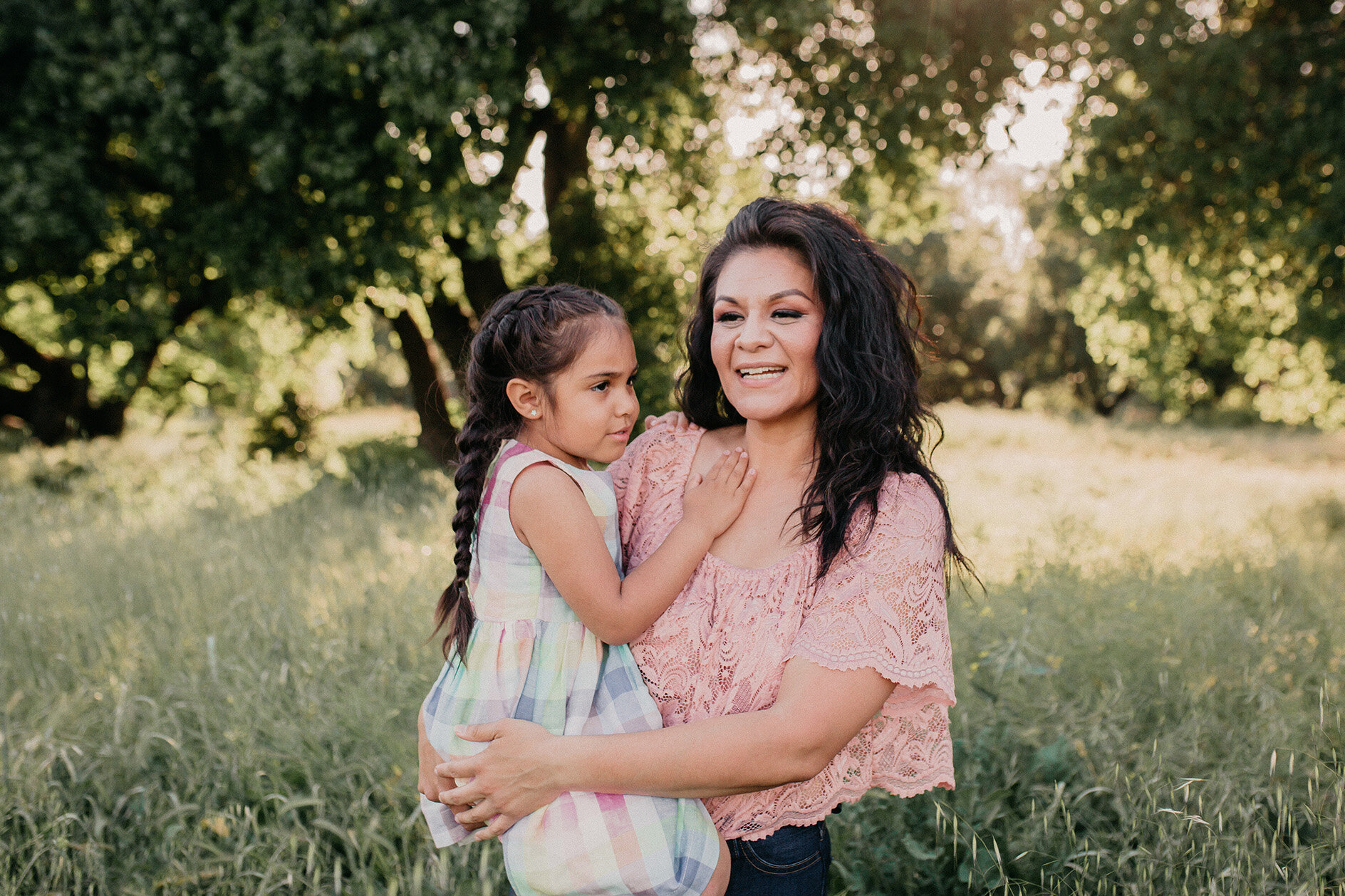 My family and I have worked with Alejandra a few times now and first her as a person she is wonderful with the kids and large family groups, with all the chaos going on she manages to work with it and was patient with everyone. Her photos are amazing! I Loved the outcome of the captured moments that she provided us with our sessions and the ideas she has are beautifully executed. She is super creative with her ideas before and during the session, I highly recommend her for any photography needs. She is a beautiful and soulful person to work with and we are always excited to contract with her when ever we have an excuse to book her services. You wont regret choosing such an amazing photographer.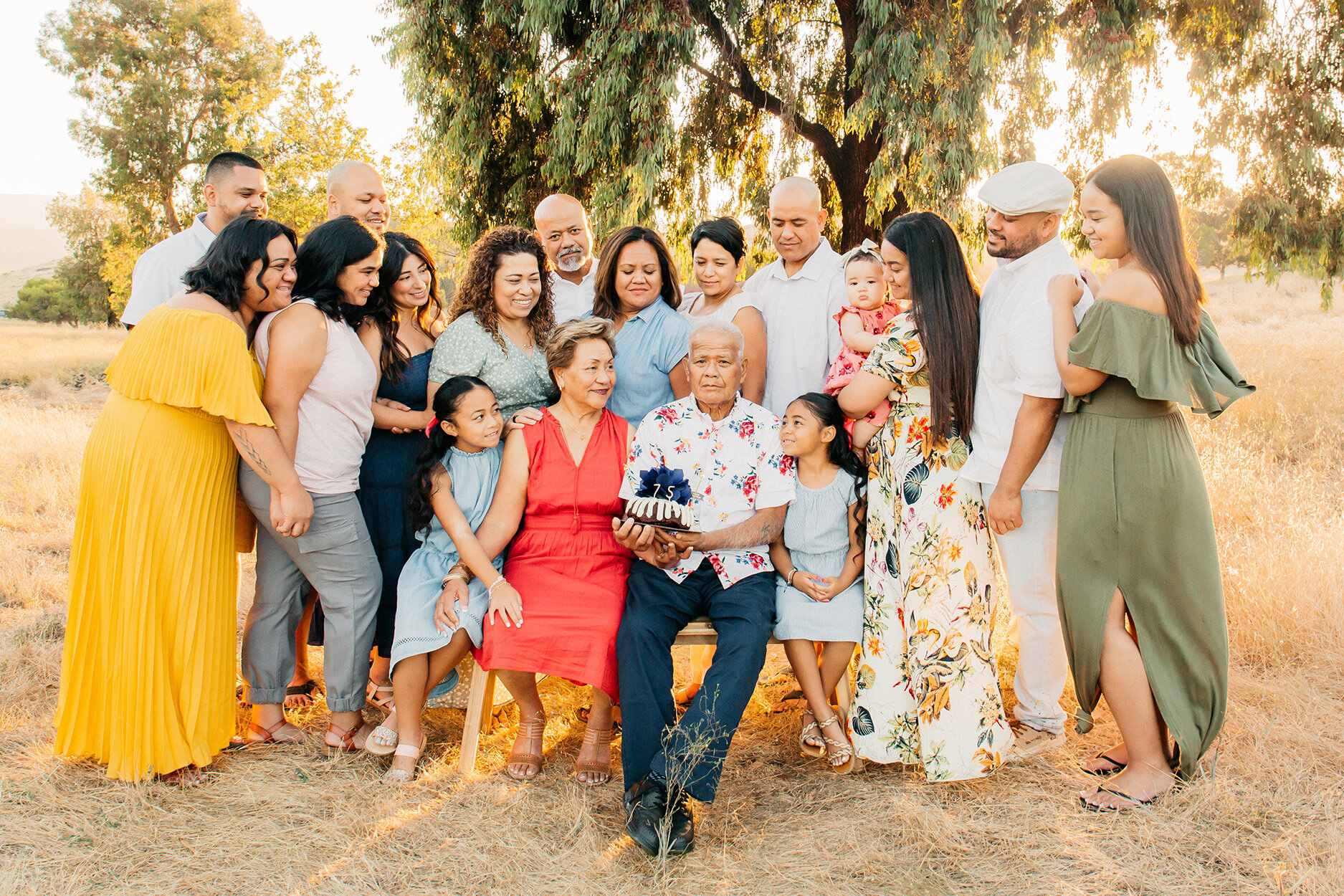 It's true - Ali is the best! I messaged her in June for a family photoshoot in early August & she responded quickly. We connected & shared ideas via email - I loved how organized & accommodating she was throughout the whole process. There were about 18 of us in these photos & Ali connected with every single one of us - she did great with our kiddos! With a large group it can be stressful when it comes to attire but with Ali's style guide, everything came together! Our photos came out awesome & she captured moments that have now turned into memories that our family will cherish forever
Ali was amazing! She not only helped to style my family but was SO good with my (moody) 2 year old. We got some really sweet maternity photos to welcome baby boy #2 that we will cherish for a lifetime. Thank you Ali!!
Ali was amazing to work with. From the time we reached out to the delivery of the final shots, it was a super collaborative and efficient process. Creatively, she provided some great feedback on wardrobe and location settings to capture what we had in mind. She was also great working with my 3 year old daughter - finding a photographer that can be patient while capturing amazing shots with a toddler is a skill that sets her apart from other photographers we've worked with. We'll definitely be working with her again for family photos in the future.
Ali's positive energy and vibe made our photo shoot experience amazing! I loved that before she took our engagement photos she asked us about our story and how we met. She was able to incorporate our love for horses in our photo shoot which truly captured our love story. We were lucky to have her take our engagement and wedding photos which came out beautiful. Thank you Ali for capturing amazing memories we will cherish forever. You are truly the best! We cant wait to book our future photo shoot sessions with you.
Wow, where do I start! Ali did an AMAZING job capturing our wedding, her upbeat and go with the flow attitude (we had a few hiccups day of) made things so much easier (especially during the engagement, planning & day of process). From the start of our getting to know each other, she was open and happy to incorporate our list of must have photos, inspiration and any other borderline neurotic idea I had. At the end the photos were exactly what we were looking for and more! Post wedding, her attentiveness did not disappear. Even with my indecision & delay during the selection and revision process she was happy to make my changes and walk me through to the end. Ali was helpful, responsive, positive and couldn't imagine any other person capturing our day. Ali is a invaluable, talented photographer!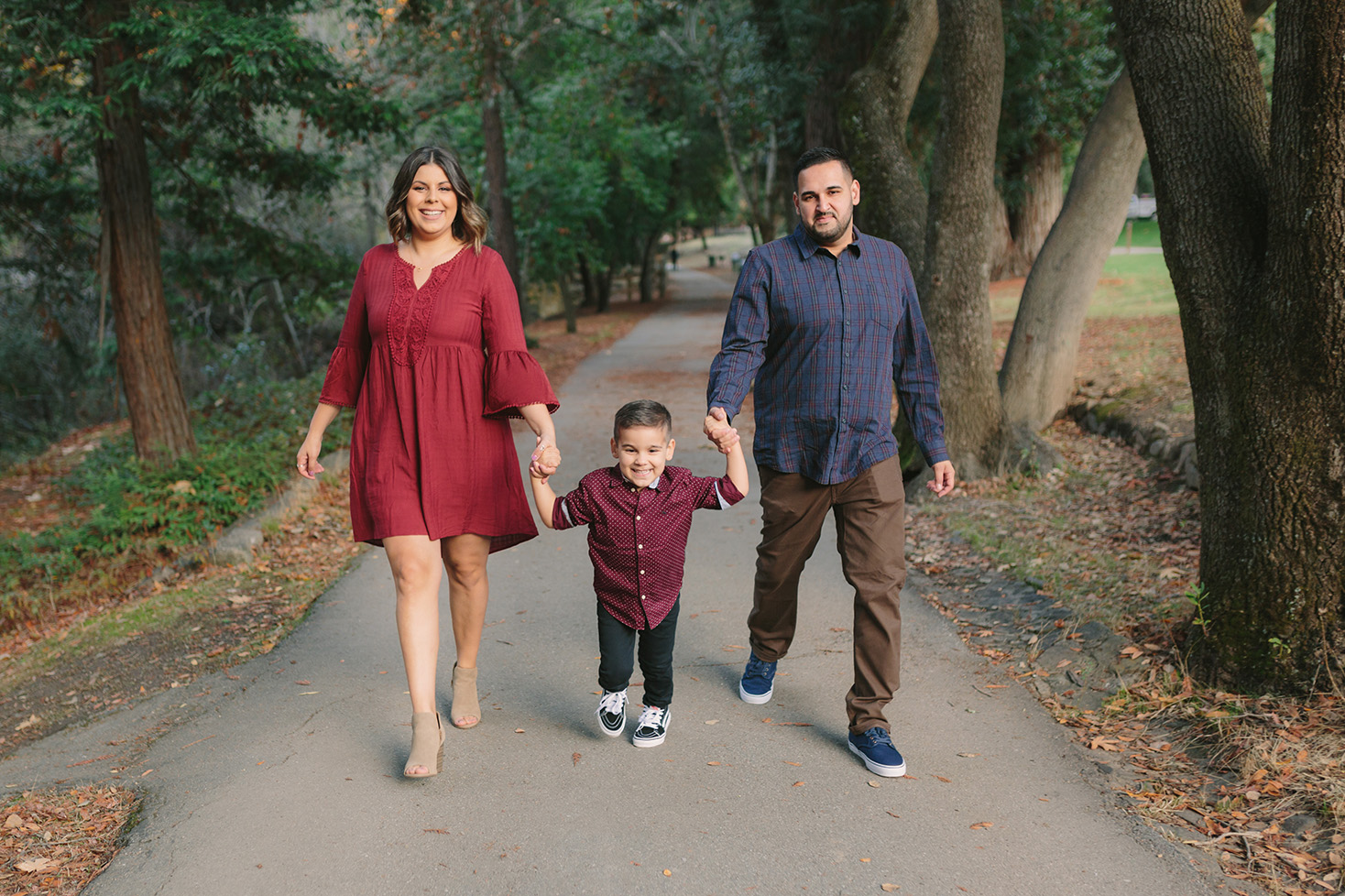 Whenever I have important moments that I need captured my go to photographer is Ali! She not only captures my family the way I love but she makes sure every last detail is perfect. Not because she's "being paid" but because she genuinely cares. She knows I'm the mom that's going to worry if my son's pant leg is up, or if my dress isn't sitting just right, or if my husbands collar is slightly off. Her attention to detail on top of her willingness to please puts her in a league of her own. I'm always lost when it comes to what to wear or how to dress my family. Ali took the time to help me figure out outfits for not knot myself but for my son and husband as well. She went above and beyond to make sure I was 100% comfortable and felt good before taking our pictures. She takes pride in her work and it shows. She is amazing and will always be my go to for all of my photography needs!
We were referred to Ali by a close friend of mine who has had a lot of experience with numerous different photographers. I have to say, we were instantly were impressed and just felt like we clicked with her. She was attentive, inquired about our personalities, curious about our styles and worked with me on not just outfits, but locations. Finally, on the day of our shoot, she immediately was interactive making the experience not awkward, this eased up the nerves, and directed like a champion the entire session. She fixed my hair, reminded me to reapply my lip gloss, and said whatever felt awkward when posing was actually exactly what she needed in order for the photos to look great. My husband, David HATES taking photos and truly enjoyed the experience. That says a lot for a dude! We loved our photos more than our wedding photos kid you not! Ali's work meant so much to us because of our challenging history that we were so excited to share them with our friends/family here & in Ireland. Thank you Ali for everything - it certainly was a pleasure working side by side with you and certainly a memorable one!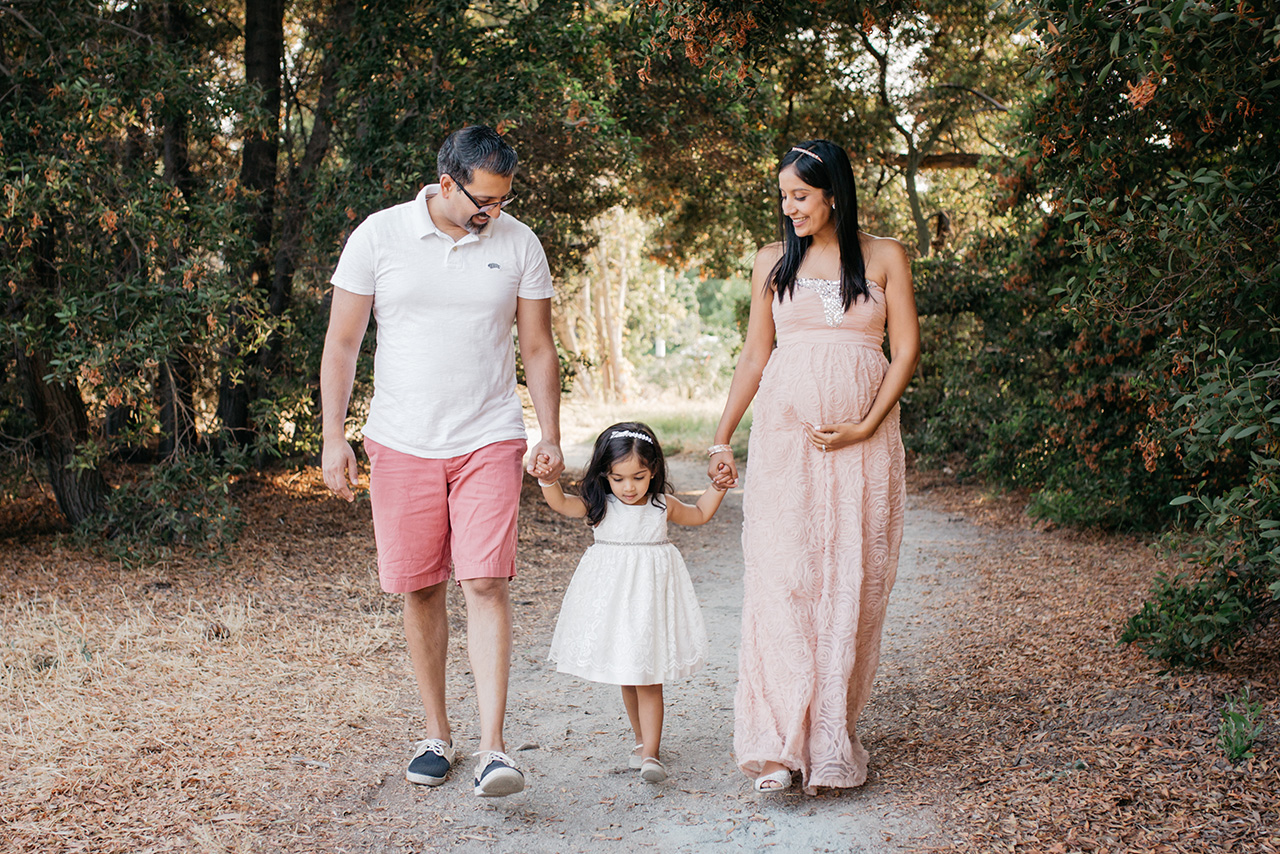 Ali is a very talented photographer, she knows how to capture the calm while taking pictures of small energetic children. She was very easy to work with with, suggested a great outdoor venue and was very timely in her edits. Thank you so much Ali for taking my maternity shoot for baby #2.
Ali is overall amazing! She is really patient when it comes to shooting families and is great with kids. She made shooting with her feel so natural. The outcome of my pictures were more than I could have imagined. I love every single picture she captured for us. These are memories my family will keep for a lifetime. They came out so beautiful. I would recommend Ali to anyone in a heartbeat.
I enjoy having Alejandra take our family pictures because she has a positive energy, she is understanding, and she is patient. My baby does not like taking pictures and Alejandra has been able to capture natural poses that show my baby's personality. We are thankful that she has been able to capture amazing memories that our family can cherish forever. Ale, thank you for caring about the work you do with my family.
Ali is simply amazing and beautiful inside and out. Her photography skills are beyond amazing and she'll leave you with some beautiful memories. Thank you again Ali for the amazing memories for us!
I had the pleasure of meeting Ali while doing makeup for a wedding that she was shooting for. After seeing those photos and seeing her work through her Instagram/website I knew I had to jump at the opportunity to book her for a holiday session! Ali is engaged in all aspects of her work from the booking of the appointment, to promptly sending me a confirmation, and even going as far as sending a lookbook for outfit inspiration for the shoot. She's so thoughtful, creative and fun to work with and her works speaks for that. Thank you for giving me memories to look back on! You are so talented at what you do. Not to mention, inspiring for all us girl bosses out there. :)
Working with Ali was seamless and fun! Ali did both our engagement shoot and wedding. We were attracted to Ali because of her style; urban/glam/lifestyle. She was easy to communicate with and very involved with capturing our vision-including providing a vision board with outfits, locations, poses, etc., which we absolutely appreciated! Ali is very professional yet makes you feel as if she has been the homie for years! I ended up hiring Ali for another event and ALL three times, she has delivered beyond our expectations! Thank you Ali for your time, effort and ability to capture and create lasting memories. You are amazing at what you do and we look forward to working with you in the future! XoxOxo
Ali was absolutely amazing!! We used her for our maternity shoot and my husband and I hate taking photos. We let her know from the very beginning and she made us feel so comfortable! She was easy to talk to and truly a genuine person. Her photography skills and direction could not be more on point! She tried her very best to work with our schedule and delivered our edited photos way faster than I expected. Only regret is that we didn't use her for our wedding 3 years ago. Ali will definitely be the photographer we work with from here on out. She is truly talented!
Ali did a magnificent job capturing our love. I was so nervous about having an awkward photographer or having silent moments. We had nothing but the opposite! Super fun session, full of conversation making the session easy and more relaxed. The whole process was extremely organized and flowed well. All I needed to do was tell Ali what my girlfriend and I wanted and she D E L I V E R E D!! When we got our pictures we were obsessed. Planning on working with her on a yearly basis to capture our love in the making!